Universal Studios is hosting a press event to celebrate the upcoming grand opening of Super Nintendo World at Universal Studios Hollywood.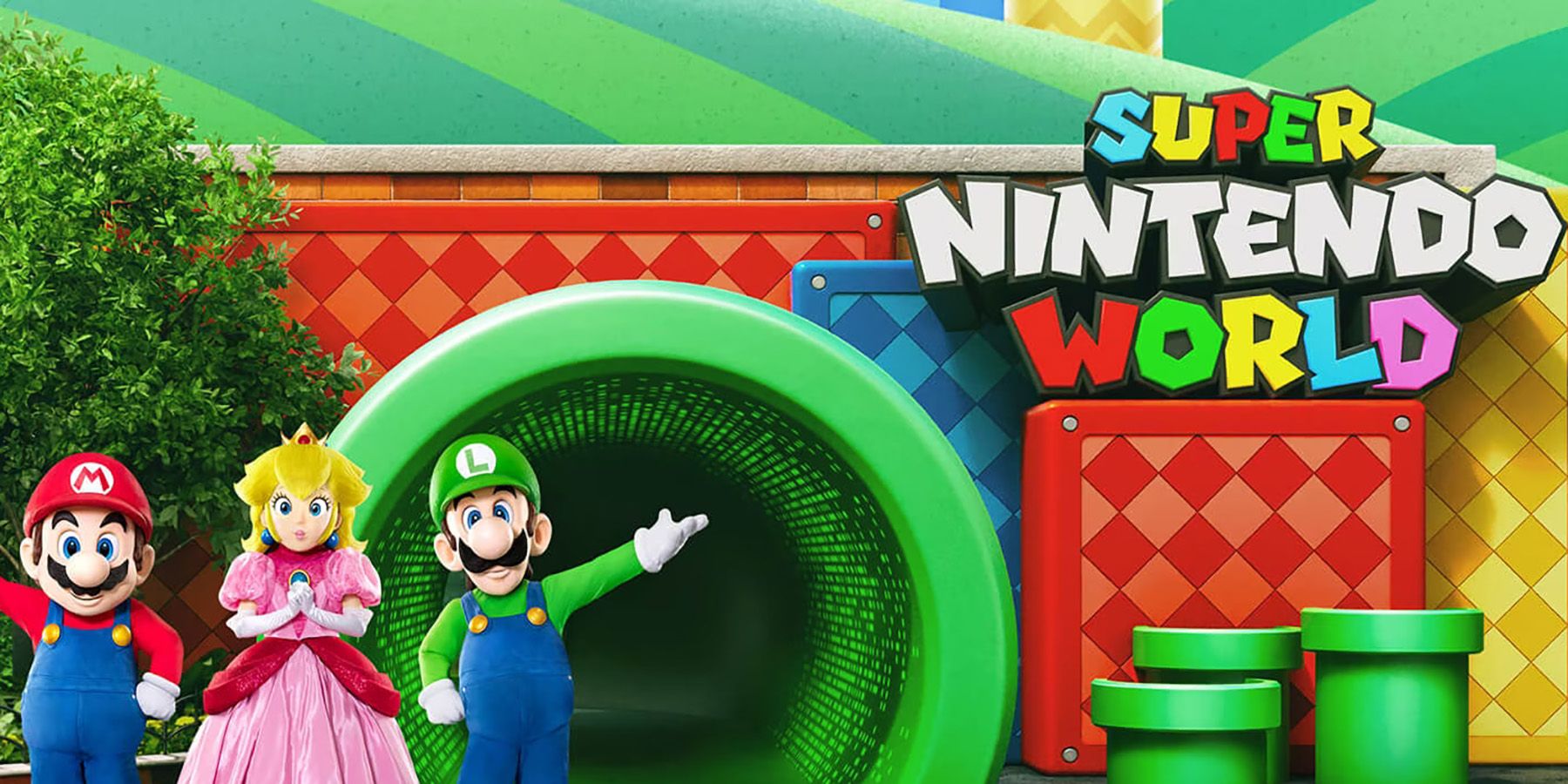 In the days leading up to the opening Super Nintendo World At Universal Studios Hollywood, the park hosted a live-streamed press event to commemorate the upcoming grand opening. The event featured speakers from Universal, character actors and a special guest to welcome those in attendance to this latest Nintendo experience.
Super Nintendo World was first announced in 2015 as a new themed area at Universal's theme parks. Nintendo fans were able to see Super Nintendo World in action for the first time when it opened at Universal Studios Japan in 2021, and further iterations are slated for release at Universal Parks in Singapore, Orlando and Hollywood. The spate of preview registrations for Super Nintendo World at Universal Studios Hollywood caused a network outage when they opened in January, but the new parking area stayed on track to open this weekend.
RELATED: Universal Studios Hollywood is releasing the Super Nintendo World app early
Universal Studios Hollywood had previously allowed members of the press to preview Super Nintendo World ahead of the opening, meaning fans could get an idea of ​​what to expect when entering the Mushroom Kingdom. With the park's grand opening just around the corner, Universal celebrated the occasion with a press event on February 15th. The event featured multiple speakers including Tom Merhmann, President and CEO of Universal Parks & Resorts Pacific Rim, Mark Woodbury, Chairman and CEO of Universal Parks & Resorts, and a special appearance Mario Creator Shigeru Miyamoto, who has been directly involved in the development of Super Nintendo World since its inception. The event was streamed live on the Universal Studios Hollywood YouTube channel.
Character actors from Mario, Luigi and Princess Peach were also present at the event, although the controversial fully voiced version of Toad seen in Super Nintendo World was not featured on the livestream. The event took place under dim lights and by the end the entire park area came alive in fanfare, complete with a pyrotechnic display and colorful projections. Attendees were then able to explore the park's many offerings, including the Mario Kart: Bowser's Challenge attraction, the Toadstool Cafe restaurant, and the 1UP Factory gift shop. This grand opening will also mark the first time the United States will have its own true Nintendo experience
The Mario franchise is perhaps the most iconic of all time in gaming. Universal is in an exceptionally good position to capitalize on the Nintendo brand, especially with the upcoming release of The Super Mario Bros. Movie is made by Universal's own animation studio, Illumination. With Super Nintendo World opening date just around the corner at Universal Studios Hollywood, Nintendo's collaboration with Universal is sure to be appreciated by fans around the world.
Super Nintendo World opens February 17, 2023 at Universal Studios Hollywood.
MORE: What to expect from Nintendo in 2023