Longtime Michigan State men's basketball coach Tom Izzo was one of many university and state dignitaries who spoke Wednesday at the university's vigil for the victims of Monday's mass shooting on campus that killed three victims and five others were injured.
Speaking of prepared remarks for almost seven minutes, Izzo offered his and his family's condolences to the victims and their families, and praised students and first responders whose actions Monday night helped stem the loss of life.
"To the families of those taken senselessly from us, words seem so hollow right now," Izzo said. "We pray for the people who are currently fighting for their lives in a hospital and their families."
Izzo revealed that he and his wife, along with Michigan Gov. Gretchen Whitmer and Michigan State University President Teresa Woodruff, were allowed to visit some of the victims at the hospital. Izzo also said his son Steven, a walk-in basketball player on his team, was in one of the buildings affected just 10 minutes after the shooting.
He also repeatedly urged students to lean on each other and the school as they come to terms with Monday's tragedy.
"I can't imagine what you're all going through," Izzo said. "But I know that as a campus community, we can offer our support to both you and each other. Look around. Look next to you. Shake someone's hand. Introduce yourself to someone you don't know. That's us, and that's what we need to be at this point."
(Michigan state cancels sporting events after shooting)
Izzo, noting that he was in his 40th year at Michigan State, called the university his "home."
"I've been a Spartan pretty much my entire adult life," Izzo said. "I've seen some incredible highs and yes, unfortunately there have been some devastating lows. But as Spartans, we will always get through this together."
But Izzo also urged students to be honest about their feelings, using his own reputation for being emotional in public.
"Whatever you're feeling, it's all valid," Izzo said. "Emotions are different for everyone. I cry in front of my team. I cry on national television. Don't be afraid to show your feelings. We all process trauma in very different ways. I'm just glad we're all here together tonight.
"We need each other. For 40 years, I've always believed that in the state of Michigan, we're strongest when we're together. In athletics, the best teams are always greater than the sum of their parts. The same applies to our community. … If any of you need help, please speak up. Be vulnerable. Do not be afraid.
Izzo concluded by asking students to use their platforms to speak out against gun violence so "other families don't have to go through what these families are going through now."
"Our hearts are heavy," Izzo said. "Our loss was great. Our life has changed permanently. But with a shared commitment to helping one another and a promise to remember those we have lost, we will learn to find joy again."
---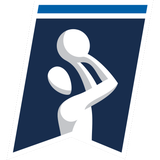 Get more out of college basketball Follow your favorites to get information about games, news and more
---
---