MThe memory of seeing the sea for the first time is deep in his heart. Once a year we would go on a day trip during the endless, stuffy Birmingham summers. This would be planned with military precision as it was a vacation of sorts for my parents who worked in a cotton mill and had very little off time. A minibus would be booked. Cousins, aunts and uncles got together to discuss logistics and especially meal planning. No one went anywhere without paratha, pakoras, samosas and desi style tea.
After seeing TV ads of golden-haired kids frolicking in the waves and looking incredibly happy on white-sand beaches, I'd pestered my parents into taking one of those annual day trips to a trip to the coast. Normally I would lose this fight and we would all go to a theme park. I hated rides; still do. But at the age of eight and with all the persuasion I could muster, I was finally able to convince her. So one early August morning – all 23 – we made our way to Rhyl.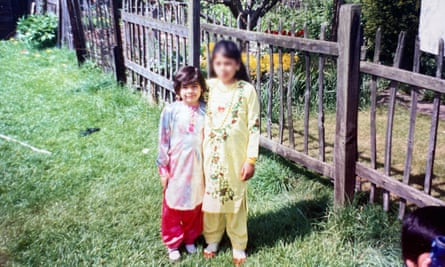 This must have been around 1990 and utterly oblivious to Rhyl's not so sane reputation at the time, I approached the journey with enthusiasm. Pressing my face against the van's window, I was entranced by the neon lights of the brightly colored arcades and the sickly pink cotton candy. As far as I can remember, perhaps with a touch of storytelling licence, this stormy North Wales coast was the most beautiful thing I had ever seen – although in reality the sea was a dirty brown colour.
We spent the day being swept through the streets by the wind, our traditional Pakistani clothes flapping around us, and we quickly learned the crunch of sand in our food. The experience was rounded off by curious looks from locals and other day trippers. With salty hair and bright red cheeks, I got back into our van. This easy day trip sparked my love affair with the sea.
It must have been a moderate success for the rest of my family too, as we ended up doing many more of those annual coastal pilgrimages, always following the same pattern: we took our own food and shared transport, and my mother resolutely guided us from there away from the collections of shops that sold "Plastic Act".
Back then, I would have given anything for a donut-shaped inflatable boat, or one of those easily breakable fishing nets, or even a random rubber ducky that would never be used again. But these days, with two young children of my own, I seem destined to repeat the same catchphrases and frugal routines as my frugal mother and find ever more inventive ways of saying no.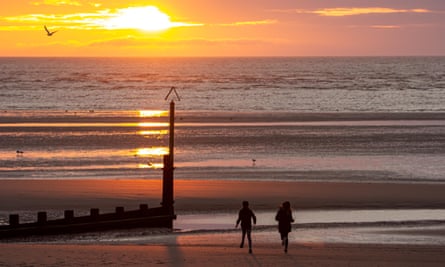 Ever since I was a child and after leaving Birmingham, I've spent my holidays hitting beaches across the UK and Europe, always following this familiar pattern. We book a house (self catering) or camp just a short walk from the beach, spending most of our time playing endless cricket, building sand dams and trying to encourage our youngest to go to sea (she says the salt stings! ) , with picnics made from tinfoil-wrapped sandwiches.
Some might not see this as a 'proper holiday' but we eat out a couple of times in two weeks time, usually for lunch, which is cheaper. In the evenings we usually cook; In France the supermarkets are superb and in Italy I can spend hours browsing the outdoor food markets and selecting ingredients.
To some, our vacations may seem like an exercise in endurance, but they're far from it, and I've learned through trial and error that the simpler they are, the happier we seem to be. We've tried hotel stays, package deals (both all-inclusive and half-board), and stays at resorts with lots of kid-friendly activities, but we always return to our no-fuss, self-catering beach vacations.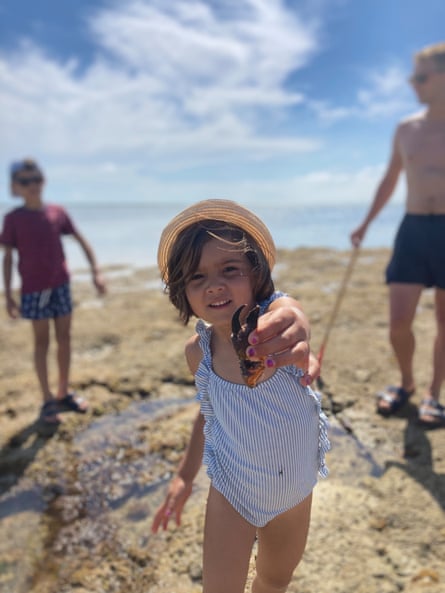 Last year we were on the French Chi Chi Island Île de Ré. We camped for a fortnight at the sane Camping Les Baleines, within earshot of the coast, with the rhythmic, muffled roar of the surf as a constant backdrop. Our kids had the freedom to bike around until dark while we cooked on the shared BBQ. Days were spent beach combing, swimming, crabbing, bird watching and horse riding, stopping at pretty village squares for spicy sorbets and at oyster shacks along the coast. It was low key and wonderful.
A few years earlier we had had a similar experience spending the summer in the Balkans, which offers appealingly low prices but all the sunshine and charm of more popular European beach destinations. We stayed in a hilltop villa in the village of Lučići in Montenegro, near the seaside town of Herceg Novi, just across the Bay of Kotor. The area was relatively unknown at the time, so our accommodation with a shared infinity pool was incredibly affordable.
My mornings often started at 5am, which was far from relaxing – nudging and kicking from my unborn daughter got me up – but it meant I was awake in time for glorious sunrises over the Adriatic Sea. Down by the harbor was delicious, inexpensive seafood and the option to take daily boat trips to gorgeous pebbly beaches on the Luštica Peninsula, where we even had the 'luxury' of renting a sun lounger (for just a few euros for the whole day) . There were hikes to Mount Orjen where we spotted geckos, moths, insects and butterflies and one hike included a spectacular thunderstorm that our elder still speaks of today.
Italy is another firm favorite and we've traveled far and wide in search of the perfect beach. Four years ago we landed on the island of Elba, off the coast of Tuscany, where Napoleon was fortunate to be exiled. Little known to Brits – which is perhaps why it didn't break the bank – it's an island of true escapism, with a weekly food market full of fresh produce from local farmers and beaches to suit all tastes. We camped again, this time at Camping Rosselba le Palme, but most of the time we spent at Spiaggia di Sansone and descending into rocky coves, lured by the clear sea. This trip featured more meals than usual, as it was hard to resist the stuffed mussels in a glossy tomato sauce and the pasta di calamari, all washed down by carafes of fresh Vermentino.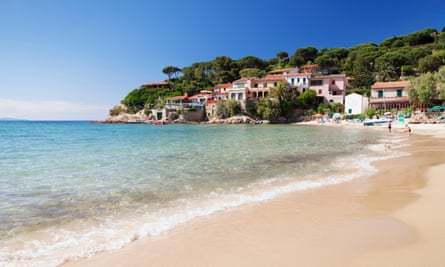 There have also been trips to countries that would not qualify as normal beach destinations. The Netherlands, for example, is a budget choice for families limited to high-season summer holidays. Car hire can be a bargain compared to other parts of Europe, and travel to the country can also be relatively cheap and sustainable, with ferries from Harwich, Hull and Newcastle. There is also the Eurostar, which takes about four hours from London to Amsterdam.
The rewards are stunning coastline and tranquil countryside that's easy to explore by bike on well-marked online routes that make it almost impossible to get lost. Our favorite spot was the Wadden Islands, a few kilometers offshore, with nature reserves teeming with wildlife and cycle paths winding along vast white sandy beaches. There are inexpensive camping and self-catering options all over the country (check out Landal Resorts) and we've done both. Our numerous vacations there have always been relaxed affairs, with family-oriented facilities on tap.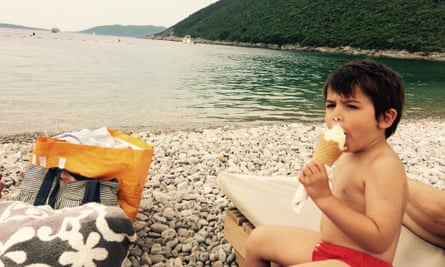 Without realizing it, those early experiences touring the UK's kiss-me-quick resorts led to an appreciation for shedding the unnecessary. In view of the cost of living crisis, it is more important than ever for many families that this year's vacation is easy on the wallet. My advice would be to keep costs down by camping or booking self-catering away from the hotspots. When you arrive at your destination, pack a picnic, head to the beach, find a good spot, and sleep for the day.