The Last of Us is already proving to be one of the best, if not The best video game adaptations of all time. HBO and Craig Mazin effortlessly adapted Neil Druckmann's emotional, apocalyptic journey about the struggles we go to to protect the people we love into something even bigger and for a much wider audience.
The journey centers on Joel, Ellie's father figure, portrayed first in the games by Troy Baker and then in the HBO series by Pedro Pascal.
GamesRadar+ and Total Film recently sat down with Baker, who now plays David's right-hand man James on the HBO series, to talk about turning an NPC into a major character, the success of the show, and bringing to life one of the game's most dramatic scenes .
Warning: Spoilers for Episode 8 of The Last of Us!
Total Film: Can you tell me what it was like to be asked to be on the show in a "non-Joel" role? How did they present it to you?
Troy Baker: It was a surprise. I really didn't expect it. I didn't expect it. It wasn't something where I thought, "You better get me a role." If there was one, then great. If not, I'm happy to watch and cheer, and my voice will be over the cave of all those I know will be supporting this show. And so Neil came up to me and said — I've been saying this jokingly all day — he said, "Hey man, I've got a part for you." I'm like, "Oh dude, thanks."
And I thought it looked like a clicker or something. And he says, "I want you to play James." And I said, "Oh my god, thanks man… Who's James again?" [laughs] And that's what this show is about… we're going to focus on Joel and Ellie – the core of this story is about those two. This is a story about a love between a father and a daughter. But we have the opportunity, without the encumbrances of, if I may say what the game asks of us, to explore other characters who either didn't exist in the game, like we had with Kathleen and Perry, or who exist in the game, but unlike James and David.
And the game serves a wonderful purpose. He's a great NPC, beating his beats, doing exactly what he's supposed to do. What I love is that Neil and Craig saw fit to flesh this character out a bit and give him more impact and more involvement in this chapter of this story.
The challenge was, okay, how do I not play it like a villain or, worse, a henchman? Because that's kind of the purpose he served in the game. So I immediately went to work and thought about who this guy is. Each character in this story somehow parallels or mirrors Joel and Ellie. everyone does. One of my favorite examples of this is: Not only do we see this with Bill and Frank and how they are so different, but also so similar in the love they have for each other. That's what we do: We take care of the people who are important to us. And now we have this beautiful scene in episode six where they go to Tommy's town and we see the differences between Joel and Tommy and how different their lives were.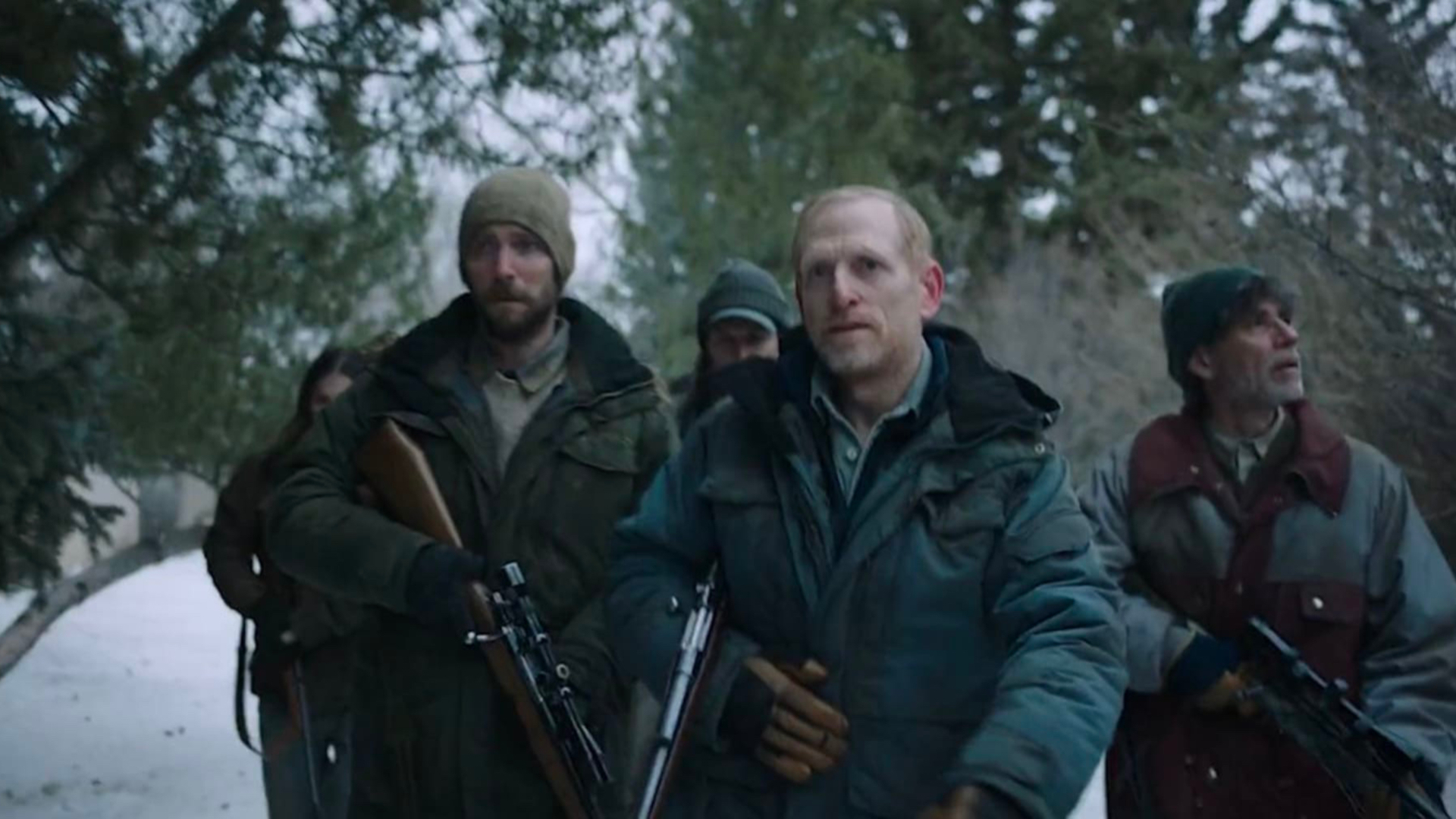 And then also in Maria where there are two diverging paths with a single fact that Maria lost her son days after Sarah. And Maria has been able to keep her parental role – like cutting Ellie's hair – but Joel has given up his role as a father. So this kind of throws you back to the beginning of the first episode where you see Joel as a good guy, just a regular worker, hardworking guy trying to make ends meet.
And there I see James. James wasn't born into this situation. This probably happened to him very early in his teens, when he might be in law enforcement or wanting to be a cop. He learned how to use a gun, but he never thought it would be used for that. So when we get to the moment where he shoots the horse to stop the girl, but he's not going to shoot the girl, he can't bring himself to do it and it has nothing to do with David. His morals don't allow him.
That's what this situation does: take a good man and strip him of all the humanity he desperately holds on to. What's left is this shred of a human who will eventually do the unscrupulous.
What was it like adapting one of the game's most dramatic scenes from a completely different angle?
Oh man, they're all dramatic to me. You know what I mean? Each episode was packed with important foundational moments, either from the game or crucial to the story. There is so much I watch and walk through, what a wonderful opportunity to capture familiar scenes – and not just the horrific moments but the beautiful moments as well. You're watching the Left Behind episode where we get to recreate that beautiful night at the mall, especially with the arcade. So there are these ways of making the light a little brighter and the dark a little darker.
Our episode is no different: [David and his cult] literally putting yourself in a position beyond salvation just because the winter is cruel. but these are not people who set out to be evil. For me, it's fun to adapt some of those dramatic moments that we know from the game because now it feels like I'm in the game instead of just playing the game, even though I was a part of those scenes too.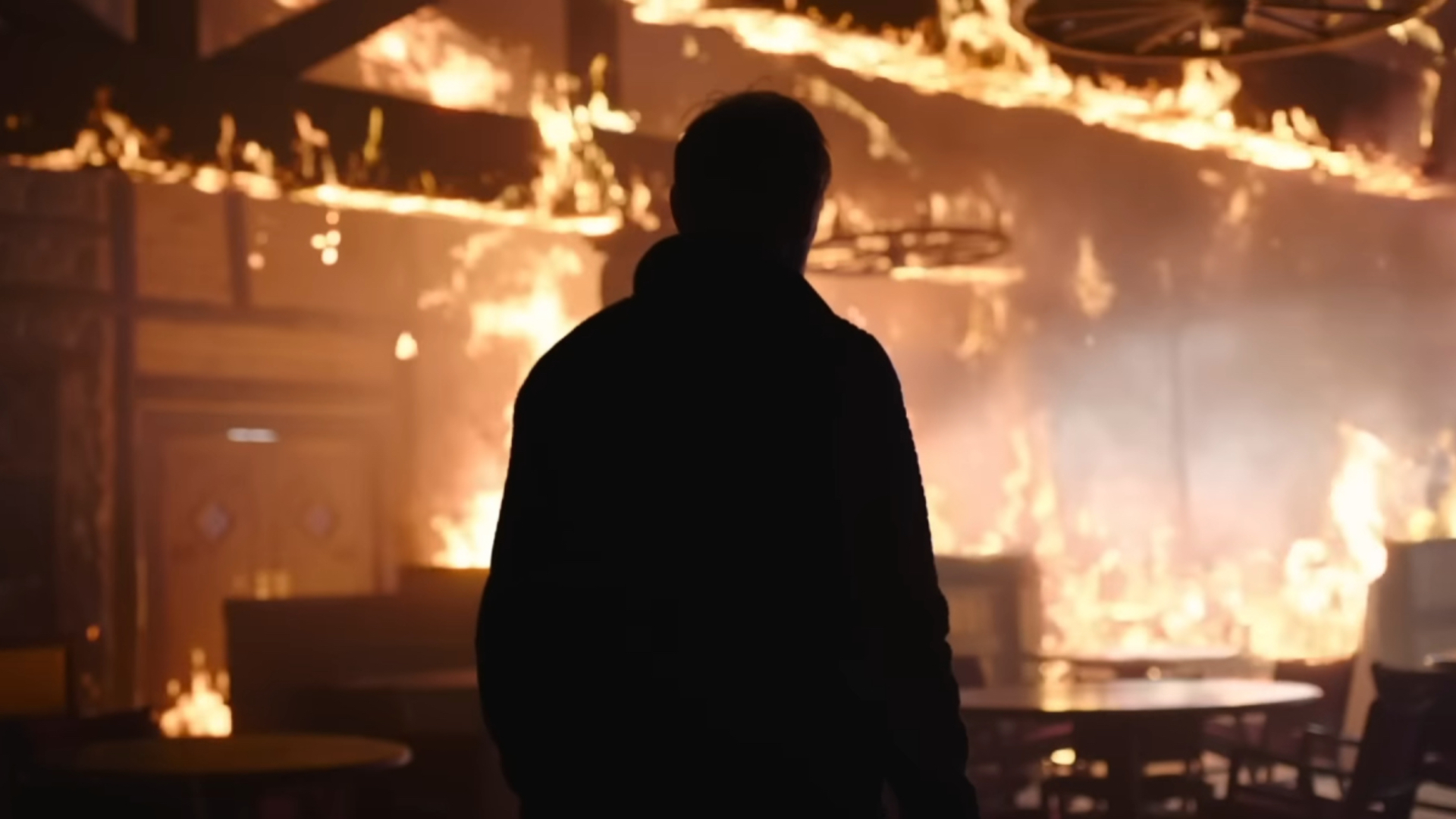 I remember when we were shooting that scene in the game and watching Ashley [Johnson] doing this movement back then – which they rehearsed so often. And that was with Reuben Langdon, one of our incredible stunt people. He's also a great actor. There is also Nolan [North] who played David in the game. Ashley grabs the cleaver, which of course is just styrofoam, whatever. And then this kind of memory plays in my head as I'm standing there on set and there's a — they called it, I'm not kidding — a "bubble of blood" with a guy with an air pump that goes off right away [cleaver] belongs in [James's] Neck, this is a magnet that's attached to my neck so that when Bella hits me with the cleaver, it splits open and stays there. The differences between these two versions of the scene are borderline comical.
I thought it was almost poetic letting you play this character that Ellie specifically kills.
There's a whole lot of irony. Hence all the rumors like "He's going to play David!" That's cheesy and stupid. I'm glad they didn't make that choice. That would have been too much.
What do you think of Pedro Pascal's take on Joel?
What I love is that you don't necessarily think of Pedro Pascal, but as soon as you mention the name you're like, 'okay, ok, I see that'. And then you see him as Joel, and then you see him as Joel. And it showed me that luckily this character is bigger than any single performance. If only I was the only one who can do it, then we didn't do our job well enough. This character must be taller than an actor. And fortunately, not only Pedro but also Bella – as well as the rest of our cast – show that this story, these characters are bigger than just one version.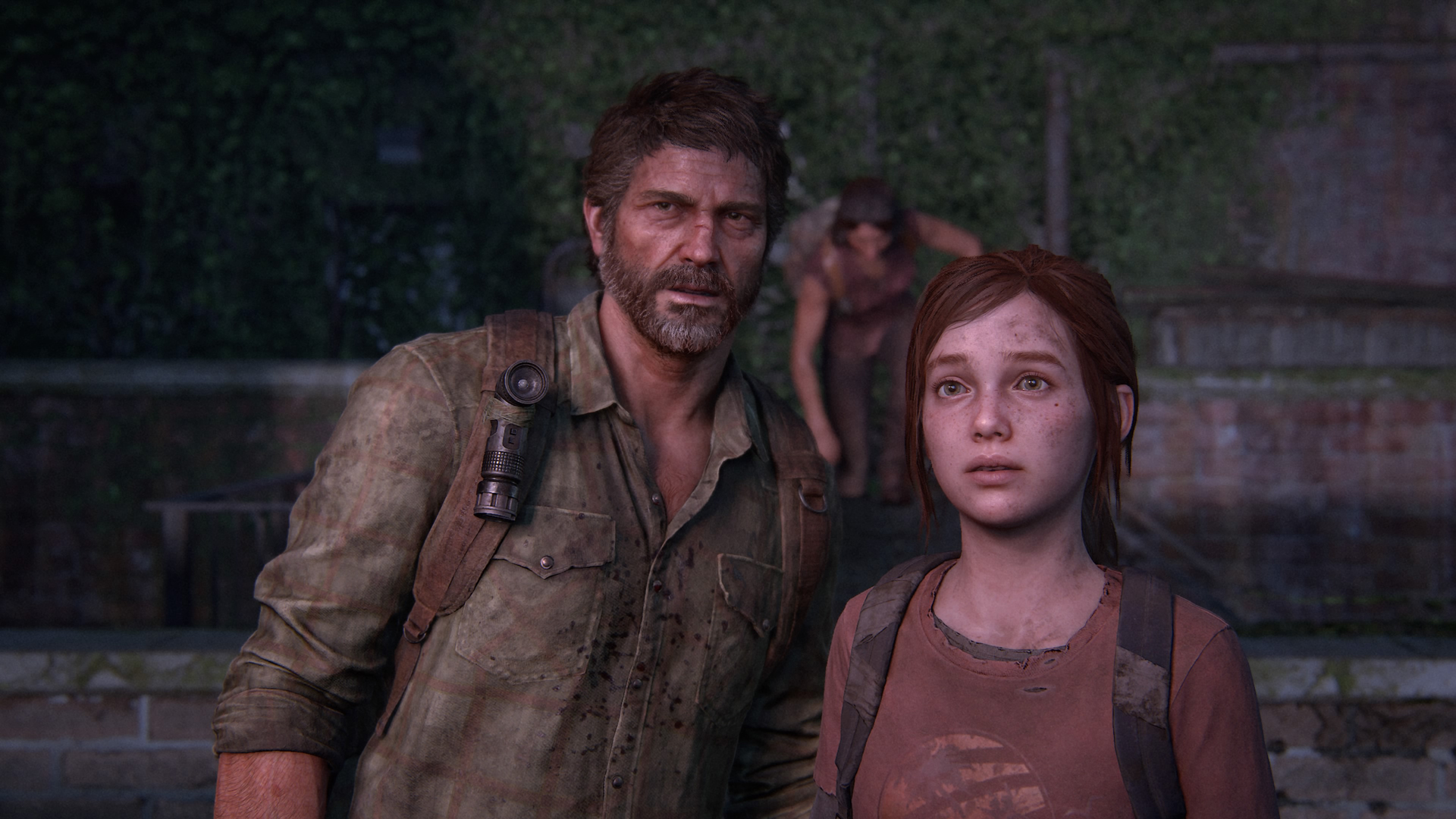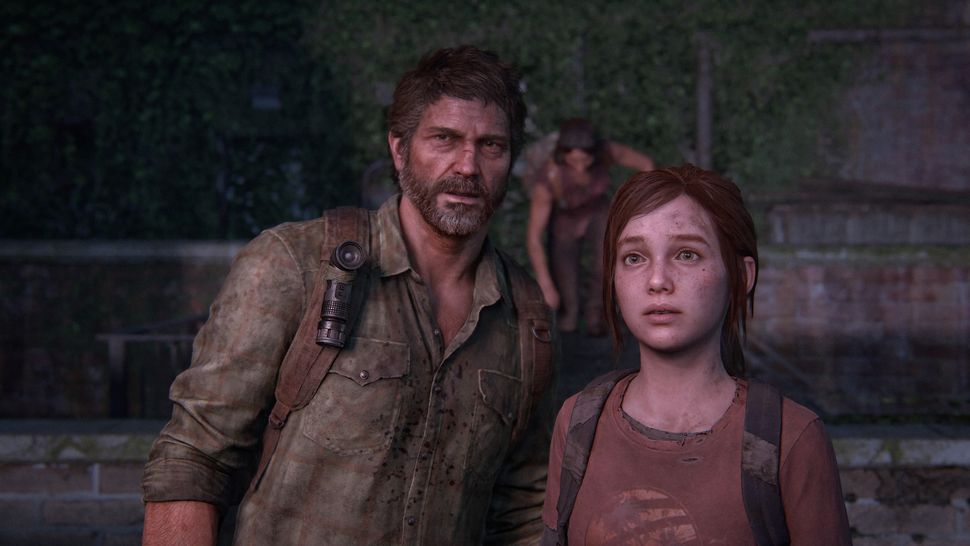 What are some of the biggest challenges or differences when it comes to video game acting and regular television acting?
It's a trust business. When I am on the set of The Last of Us game, I am entrusted with other resources that are entrusted to me. I have a motion capture stage, a motion capture suit and a camera on my head. I have rudimentary props, so lots of imagination, but they trust me to use the resources I have to effectively bring this character to life and make you, the player, feel something.
Hopefully this will shed some light on the hard work people put into games. But [The Last of Us TV Show] is not the template because this is such a remarkable thing. It's not just, oh, we should be turning games into shows now. That's a reductive view, because it took a remarkable story presented in a medium that's done phenomenally well. And then it's that creator's bond with another creator who is passionate about the game and trying to stay true to the game's original intent in a different medium.
And then they get a lot of money for it. So it's all those ingredients that make this thing possible. But at the end of the day, what Craig [Mazin] says is so great: We like to focus on what we think and what we feel and do it as honestly as possible. And he once gave me a great note about writing. He said don't try to be smart, just be honest. And they do that in every episode. We're just being honest. And I think that's why this story is resonating with a whole new audience.
The Last of Us is currently airing on HBO. Check out our The Last of Us release schedule for updates on when you can see the next episode.