All "Star Trek" series have to end sooner or later.
Paramount Plus has announced that the next season of Star Trek: Discovery will be its last, with the fifth and final season arriving in early 2024. According to the deadline (opens in new tab)"Paramount+ will honor the show's groundbreaking storytelling over the past four seasons with year-long celebrations and appearances at key events in markets around the world" in the run-up to the final season.
You may remember, a long time ago, on Monday November 2nd, 2015, news was leaked (opens in new tab) that CBS would reboot "Star Trek" in some way, giving the producers a year or so to hammer something out before the show's 50th anniversary in September of the following year. A perfect marketing opportunity.
Nicholas Meyer was originally associated with the project before being ousted. Then Gretchen Berg and Aaron Harberts were fired (opens in new tab) before Bryan Fuller left the project and finally left it in the hands of Alex Kurtzman. And Kurtzman has taken a backseat in recent seasons, leaving showrunning duties to Michelle Paradise.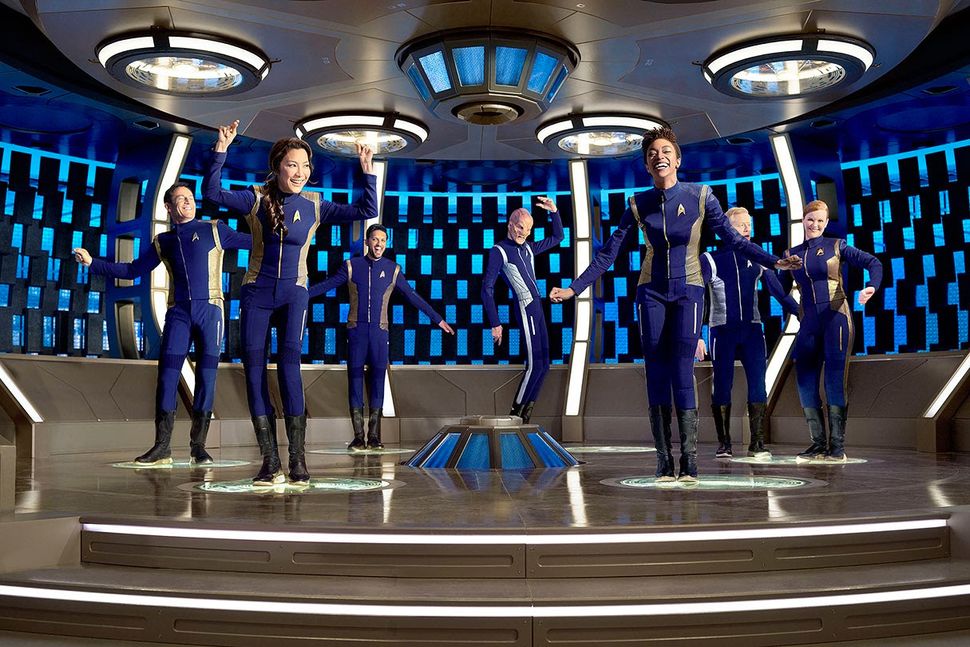 The first episode of the first season, titled "The Vulcan Hello," aired on September 24, 2016 and showed absolutely promising signs. However, the concept of focusing the show on the first officer rather than the captain of USS Discovery NCC-1031 proved difficult to sustain. Consequently, over time, we've ended up where we are now: Lost somewhere in time ridiculously far ahead where transporters have replaced stairs and you can just beam into new uniforms. Now the same former first officer is the captain of a converted USS Discovery, NCC-1031-A.
For the past seven and a half years it has been a very mixed bag; There were inspired episodes, missed opportunities, downright bizarre stories, some blatant plagiarism, and even a nod to Scooby-Doo. Despite some very Good standalone episodes, however the show has steadily lost storywriting quality from the start.
That's not to say the performances were bad at all; In fact, Discovery has some of the best casts in Star Trek. Ultimately, what has let them all down is the decisions of the showrunner or whoever is overseeing the writing.
Will a strange anomaly threaten the entire galaxy? Are billions of lives at risk? Will Starfleet and the crew of the USS Discovery unite and must dig deep, confronting their own mortality and risking their lives for the greater good… again? Because that old chestnut is a little thin now.
Despite a strong start, it quickly became clear that Star Wars had a similar Enterprise problem as Star Wars had a Skywalker problem. It was unable to let go. Michael Burnham had being related to Spock for some ridiculous reason, and we actually had to turn up the USS Enterprise. Well, while that's spawned Strange New Worlds – which is the best of contemporary Trek yet – it would have been nice to have a show that's still set less than three centuries from now, with total new signs and minimal Reference to all other long-running "Star Trek" shows. Kurtzman's decision to quit the show (opens in new tab) 1100 years into the future at the end of Season 2 to "free it from the constraints of existing canon" was an attempt to recover from it, but the damage had already been done.
It's a bit like the current third season of Picard. So far, Picard is turning out to be a pleasant surprise, but so many people have been so spectacularly fed up with the appallingly poor storywriting of both seasons one and two that they're reluctant to revisit it.
However, the return of Star Trek to the small screen has undeniably had a positive impact on science fiction on television. The fact that CBS All Access, later Paramount Plus, was investing so heavily in it no doubt influenced Amazon's decision to save The Expanse in August 2018. Also, in November 2017, Disney announced that there would be live-action. Star Wars spin-off show hit our humble TV screens and exactly two years later we got The Mandalorian.
And let's not forget The Orville, that Also hit our screens in September 2017. Discovery paved the way for a television sci-fi renaissance and we're eternally grateful for that, but… we won't be remotely sad to say goodbye to black alerts, damn spore drive, smart matter, excessive flame blasts, detached nacelles, Georgious smug giggle, Burnham's Bottom Lip™ and those lunatics cavernous Turbolift Rooms.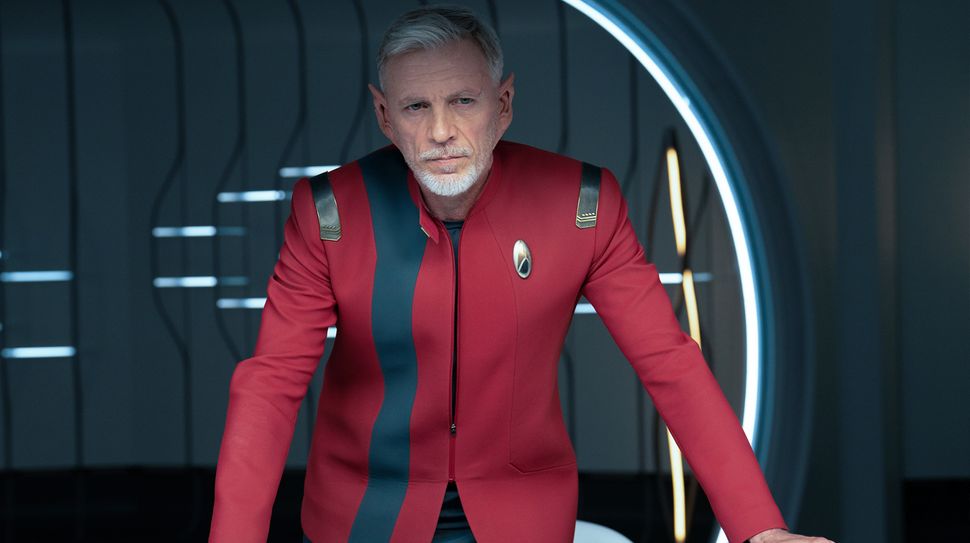 The official story synopsis for the fifth and final season reads: "Burnham and the crew of the Discovery uncover a mystery that sends them on an epic adventure across the galaxy to find an ancient power whose existence has been deliberately hidden for centuries became. But there are others on the hunt; dangerous enemies desperate to claim the prize and will stop at nothing to get it."
According to Deadline, filming is complete, but more filming is ongoing in Toronto.
Star Trek: Discovery and every episode of every Star Trek show is currently streaming exclusively on Paramount Plus in the US.
Internationally, the shows are available on Paramount Plus in Australia, Latin America, UK and South Korea and on Pluto TV in Austria, France, Germany, Italy, Spain and Switzerland on the Pluto TV Sci-Fi channel. They also stream exclusively on Paramount Plus in Italy, France, Germany, Switzerland and Austria. In Canada, they air on Bell Media's CTV Sci-Fi channel and stream on Crave.
Keep following Scott Snowden Twitter (opens in new tab). Follow us @spacedotcom (opens in new tab)or on Facebook (opens in new tab) And Instagram.