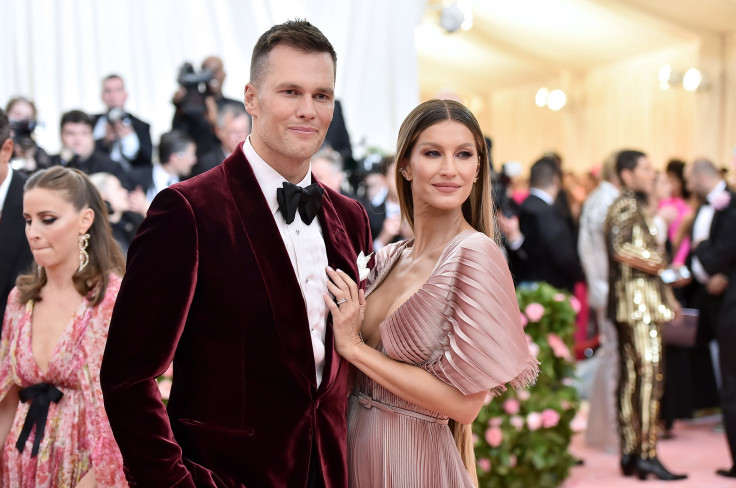 IMPORTANT POINTS
Gisele Bundchen shared a snap of her doing yoga on the beach
She reminded her fans that health encompasses emotions, thoughts and actions
Bundchen said that when things get intense out there, awareness is key
Gisele Bundchen has reflected on what "being healthy" means to her.
Bundchen, 42, took to Instagram and shared a snap of her doing yoga on the beach. In the caption, she spoke about health and how it includes your emotions.
"Being healthy is about more than clean eating and exercise. It's about our attitudes, emotions, beliefs, thoughts and actions," the Brazilian supermodel wrote. "When life gets challenging, always remember that the sun rises every day and offers us a new opportunity to try again and do better."
She also shared some tips for when things get "intense," reminding her fans that awareness matters.
"It can get intense out there and we can easily get distracted by the noise. Awareness is the key. What energy are you feeding (sic)?" She continued. "Remember, we are the co-creators of our own reality that we believe we are creating!"
Bundchen's post received mixed reactions from netizens. One was not convinced that the celebrity could relate to the struggles of others because she is a millionaire. Meanwhile, others drew her ex-husband Tom Brady into the discussion.
"While I generally believe in spreading positivity, I'm not sure you're the most reliable spokesman when 'life gets challenging.' It's easy to 'create' when you have money. It's easy to wash away problems by doing yoga on a private beach when you've got money. A lot of people aren't so lucky," commented one.
"Dude I agree with everything but don't come back with Brady!!! He doesn't deserve you," wrote another.
"Brady still loves her. Brady backed out for her again. Brady will remain single for the rest of his life because she's not going back with him," claimed a third user.
Brady and Bundchen decided to divorce after 13 years of marriage. There were rumors that his decision not to retire sparked marital strife. The former celebrity couple didn't address the speculation surrounding their relationship for months, but shocked fans when they announced on October 28, 2022 that they had just finalized their divorce.
Brady announced his retirement for a second time on Feb. 1, saying, "It's forever." Meanwhile, Bundchen resumed her modeling career following their split.
The ex-boyfriends, who share two children Benjamin, 13, and Vivian, 10, remain on friendly terms. The model even left a message of support for Brady's retirement announcement.
"Wishing you only wonderful things in this new chapter of your life," Bundchen commented alongside a prayer emoji.
Brady is also father to 15-year-old John Edward, whom he shares with ex Bridget Moynahan.