Sheet Litman
College football and soccer analyst
NASHVILLE, Tenn. – One of the stories that has followed Crystal Dunn's career with the United States national team over the years is how many different positions she can play. It's a testament to their skill and intelligence, and an impressive feat that not many players – in any sport – have on their resumes. But it's also something that complicates Dunn's life a bit.
That's because Dunn plays for the US women's national team at left-back, which isn't her natural position. She was a midfielder and forward in high school and college in North Carolina, where she won a national championship and the Hermann Trophy, awarded annually to the nation's top player. An attacking midfielder for her club, the Portland Thorns, she scored a brilliant winner in injury time in the NWSL semifinals last fall that sent her team to the final (which they won).
There's no question that Dunn is a star in midfield – in fact, in 2015 she became the youngest player in league history to win the Golden Boot. But you won't see them in that type of attacking role with the USWNT. She plays left back, a move from former US coach Jill Ellis that she owned during the 2019 World Cup. She excelled and current US coach Vlatko Andonovski kept her there.
In a GQ profile published on Fridayhowever, Dunn posted some candid comments about what it's really like to switch positions.
"I walk into camp and I feel like I'm losing a part of myself," she said in the article. "I'm not going to be Crystal anymore who scores goals, assists, this attacking player is. I'm entering an environment where I have to be world class, in a position that I don't think is my best position. But I did, I did made it my own and tried to create it in my most authentic way
"But I don't love it. I love to play and I love to compete, it gets me to the level I need to be, but it's really hard when I look around and I'm like, 'Well nobody else has to do this.' I'm the only person who doesn't stick to one position and always has to change based on what my coach thinks of me."
On Saturday, the day before the USA take on Japan in their second game of the SheBelieves Cup at GEODIS Park in Nashville, both Dunn and Andonovski were asked about the magazine's comments.
Andonovski said that every player in the national team has the freedom to play any position. If Dunn wanted to try playing midfield or forward in the USWNT, she would get that opportunity.
"Dunny is a world-class player but she also has a choice," said Andonovski. "She can compete as a midfielder but she also has to compete with Rose Lavelle and Lindsey Horan and Catarina Macario when she comes in, right? So if she doesn't want to play left back, nobody's going to be forced to play in any position."
"She's probably one of the best left-backs in the world," he continued. "As a midfielder, she has a bit of competition. Everyone has a choice and then we make the decision."
Dunn had no intention of "raising awareness" with her comments, she said. Her goal in making her comments was to encourage gamers – especially younger generations – to be authentic and honest about their feelings.
"It's no secret that I've always struggled with my identity on the field," said Dunn. "I'm probably one of the very few players right now, if not the only one, who plays one position here and then moves to his club and plays another position. And that doesn't mean I don't take up that challenge, but it's not absolutely simple or something I absolutely love at all times."
Dunn tended to go with the flow as a younger player, stating she's "happy to play wherever the coach needs me to". That's not to say Dunn doesn't have it so easy anymore. She's just older, more experienced and not afraid to express what she thinks about playing multiple positions for multiple teams.
"The reality is I almost feel like I'm a part-time full-back at times and I think it's important for people to know my story," Dunn said. "Hopefully inspiring young girls to embark on the journey but also to know it's not easy. It has the advantages of seeing the field from different angles, understanding the game and appreciating multiple positions on the field.
"Right now I'm really where I can finally take a deep breath and say, 'It's okay to say it's a tough job and it's a challenge and it feels lonely at times.' I look around and I'm like, 'Man, I'm going to have to put myself in that mindset when I go back to the club (with USWNT at left-back) and I'm the best midfielder of all time.' And I think at the end of the day that doesn't mean I'm never grateful to be here on this team, just to say it's okay to also tell the truth and say it's hard . It is a challenge . And it's lonely sometimes."
Dunn acknowledged that playing two or three different positions makes them "unique and special in my way." She added: "As players we all have our own journeys and I think mine is being able to say I've played literally everywhere on the field and appreciate the game in so many different ways.
"I know what it means to be that defender who has to defend the best strikers in the world and I know what it's like to play in midfield and be skillful and creative and skillful on the ball and things like that."
Dunn, who gave birth to baby boy Marcel last May, returned five months later in September to train with the national team. She scored a magical winning goal for the Thorns during the NWSL playoffs in October and plans to compete in their second World Championship this summer. Dunn started at left-back in USWNT's 2-0 win over Canada on Thursday and played 45 minutes as she hasn't recovered to 90 minutes, despite her plan.
Andonovski said he didn't discuss Dunn's GQ comments directly with her — nor did he read the story because, as he said, "I seriously don't read media and I don't have social media" — and Saturday's press conference was the first had he heard that she was unhappy in any way.
He noted that he had discussed a position change with Dunn in the past.
"Obviously she's back in the national team now and working her way up," said Andonovski. "And I actually think the easiest thing is for her to play in the position that she's playing for us, or the easiest way for her to come out."
That comes after he reiterated that all his players have a choice of where to play on the field.
"We see (with) Crystal that even during games she has the freedom to go forward as a left winger and we've seen her get the ball down the middle and do her thing with whatever she's in Midfield especially can", Andonovski called. "But if at any point we feel like she's a better fit for those positions and gives us the best chance of success, then we can see her there."
Laken Litman covers soccer, college football and college basketball for FOX Sports. She has previously covered college football, college basketball, the US women's national soccer team and the Olympics for Sports Illustrated, USA Today and The Indianapolis Star.
Continue reading:
---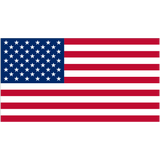 Get more out of the United States Follow your favorites to get information about games, news and more
---
---