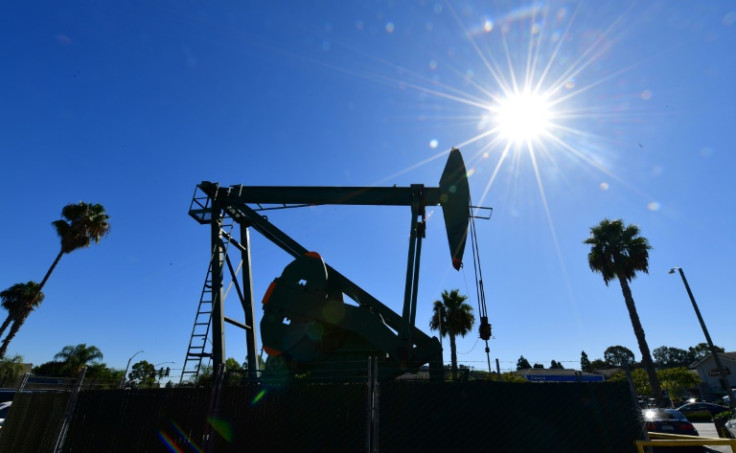 Asian markets rallied on Wednesday as concerns about contagion from the collapse of two US regional lenders eased, while investors turned their attention back to next week's Federal Reserve interest rate decision.
Banks rebounded in early markets after taking a hit in the previous two days in response to the weekend's declines in Silicon Valley Bank and Signature Bank, which were the biggest casualties since the global financial crisis.
However, investors' concerns were allayed by the quick response from US authorities, who promised all depositors would get their money and other lenders would be supported.
The run on deposits at SVB and Signature — as well as crypto bank Silvergate Capital, which went under in early March — prompted rating agency Moody's to downgrade its outlook for the US banking system to negative from stable.
Still, stock market sentiment was less tense than at the start of the week and banks enjoyed a much-needed boost.
Japan's Sumitomo Mistui Financial gained 3 percent and Mitsubishi UFJ Financial nearly 5 percent, while South Korea's Hana Financial Group rose more than 3 percent. HSBC gained more than 2 percent.
In broader markets, Asia saw Wall Street rally led by banks.
Hong Kong gained more than 2 percent, while Singapore, Seoul, Taipei and Manila each gained more than 1 percent.
Tokyo, Shanghai, Sydney, Wellington and Jakarta also increased.
As the temperature dropped over US banking, traders were able to turn their attention back to inflation and the Federal Reserve's interest rate plans.
With the sharp rise in borrowing costs reportedly contributing to the SVB crisis, the Fed has come under pressure not to inflict more misery on other lenders with another round of big rate hikes.
Last week's predictions called for a 50 basis point hike on March 22, but traders have now cut their bets to 25 points. Japan's Nomura even suggested announcing a cut.
Data on Tuesday that showed US consumer prices rose 6 percent last month – in line with forecasts and a further slowdown but still well above the Fed's target – did little to invalidate those expectations.
However, there is a feeling that the bank will not go as high as last week's estimates.
"Policymakers may still feel compelled to put rates on pause, although hot inflation is still a risk and unwilling to be blamed for making a bad situation worse," Susannah Streeter said by Hargreaves Lansdown.
"While smaller banks remain under pressure, there are concerns that larger banks could become more risk-averse in lending, which could push the economy into a deeper downturn."
And OANDA's Edward Moya added: "Obviously, given the market turmoil over the past week, it's no surprise that expectations for the (Fed's) meeting on June 22 weighed on the news that came out over the weekend.
"Many banks have abandoned calls for rate hikes and expect the Fed to pause."
More optimistic sentiment on the trading floors also supported oil prices, which were hit by fears of a possible recession amid the SVB upheaval.
Both major contracts slumped more than four percent on Tuesday but enjoyed gains of around one percent in early Asian trading
"Oil markets are looking straight into this recession tunnel as energy traders draw a straight line to previous recessions caused by the banking sector," said Stephen Innes of SPI Asset Management.
"Especially the 2008 financial crisis, which has similar overtones to the current financial turmoil and the oil tank."
Tokyo – Nikkei 225: up 0.3 percent at 27,298.01 (pause)
Hong Kong – Hang Seng Index: up 2.5 percent to 19,726.57
Shanghai — Composite: up 0.6 percent to 3,264.94
Dollar/Yen: DOWN at 134.07 yen from 134.20 yen on Tuesday
Euro/dollar: rise to $1.0757 from $1.0735
Pound/dollar: rise to $1.2176 from $1.2156
Euro/pound: up to 88.33p from 88.29p
West Texas Intermediate: up 1.1 percent to $72.11 a barrel
North Sea Brent crude: up 1.0 percent to $78.24 a barrel
New York – Dow: up 1.1 percent at 32,155.40 (close)
London – FTSE 100: up 1.2 percent at 7,637.11 (close)