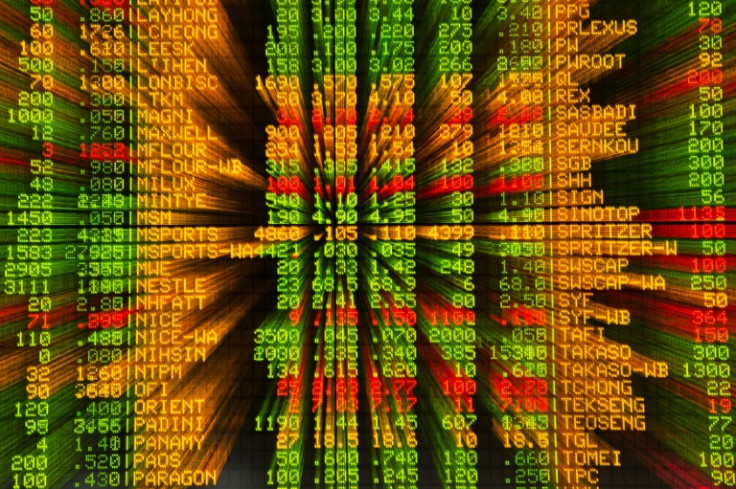 Asian markets advanced on Friday, trailing New York and European stocks as traders hailed multi-billion dollar demonstrations of support for troubled banks aimed at allaying concerns about contagion in the sector.
A roller-coaster week was set to end on a positive note after several Wall Street titans including JP Morgan, Bank of America and Citigroup amassed $30 billion to inject into the ailing First Republic.
The move came as investors feared the lender could suffer a spate of withdrawals from customers who feared it would follow Silicon Valley Bank and Signature Bank, which went under last week, stoking fears of another financial crisis.
"The actions of America's largest banks reflect their confidence in the country's banking system," the group of 11 banks said of a plan coordinated by US regulators.
Earlier, European giant Credit Suisse said it would borrow nearly $54 billion provided by the Swiss central bank to "prop up" the group.
Markets welcomed the measures, helping the Dow and S&P 500 rallies more than 1% and the Nasdaq more than 2%, while London, Paris and Frankfurt also rallied strongly.
"Concerns about the banking sector are easing after big banks offered support to First Republic and the SNB gave Credit Suisse a lifeline," said Edward Moya of OANDA.
"Banking jitter is fading fast for now and that has prompted everyone to reinvest in risky assets."
In early trade, Hong Kong was up more than a percent, while Tokyo, Shanghai, Sydney, Seoul, Taipei, Manila and Jakarta were also in the green.
However, JPMorgan Asset Management's Meera Pandit warned that despite the great relief, traders must remain cautious.
"That the market is reacting relatively positively to the fact that we're applying some guard rails here shouldn't necessarily be a catalyst for markets to move much higher," she told Bloomberg TV.
"There is still a certain vulnerability to a correction here because we don't know how this will develop further."
Commentators said calmer waters in the banking sector would allow investors to refocus on the longstanding theme of inflation and interest rate hikes.
Before the SVB crisis unfolded, there was widespread expectation that the Federal Reserve would ramp up its tightening campaign next week and continue for as long as needed to contain inflation.
But with SVB's demise largely due to soaring borrowing costs – fueling fears of a repeat at other banks – speculation has swirled that the Fed would halt raising rates, and perhaps even cut rates, in order to ensure some stability care for.
This was compounded by a lower than forecast US wholesale price figure.
However, data showing a stronger-than-expected fall in initial jobless claims and a rise in housing starts and building permits showed the economy remained resilient, putting renewed pressure on the Fed to stay on course.
Observers said the European Central Bank's decision to hike interest rates by 50 basis points, as announced ahead of the weekend, suggested the Fed would do the same.
It did, however, drop a hint of the need to hike rates "significantly" in the future, which was seen as a dovish move.
Analysts at the BlackRock Investment Institute said they didn't think officials would cave in as they were determined to beat inflation.
They expected the ECB and Fed to "go as far as possible to distinguish their anti-inflationary campaigns from measures to deal with banking problems and protect the financial system".
Tokyo – Nikkei 225: up 0.7 percent to 27,193.70 (breakthrough)
Hong Kong – Hang Seng Index: up 1.3 percent to 19,455.21
Shanghai – Composite: up 0.9 percent to 3,256.59
Dollar/Yen: DOWN at 133.28 yen from 133.69 yen on Thursday
Euro/dollar: rise to $1.0630 from $1.0617
Pound/dollar: rise to $1.2130 from $1.2106
Euro/Pound: UP at 87.64p from 87.62p
West Texas Intermediate: up 0.3 percent to $68.54 a barrel
North Sea Brent Crude: up 0.3 percent to $74.94 a barrel
New York – Dow: up 1.2 percent at 32,246.55 (close)
London – FTSE 100: up 0.9 percent at 7,410.03 (close)