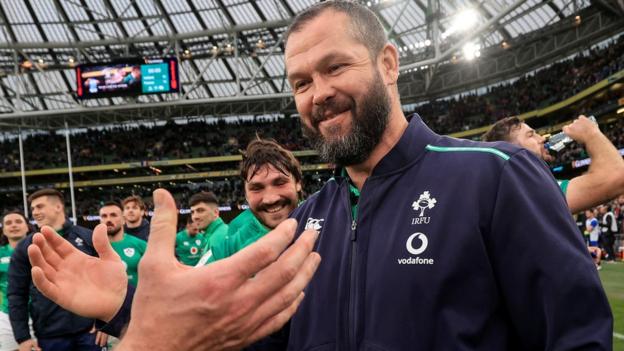 Sir Ian McGeechan has endorsed Irish coach Andy Farrell to become head coach of the British and Irish Lions for the 2025 tour of Australia.
McGeechan, who has managed four Lions tours, thinks the current Ireland boss is the favorite for the role.
Farrell is a former Lions defense coach whose current contract in Ireland runs until summer 2025.
"Definitely, yes," said Sir Ian when asked if he saw Farrell as a potential Lions head coach.
"When I spoke to him, I mentioned it. He's just great at bringing players together and (it's) so important on a Lions tour that you get the chemistry and you get the players to come out and show what they can do.
"He showed that brilliantly with the Irish side. That's exactly what you need in a Lions coach and yes he would be my favorite."
Ireland 'a completely different team now'
Sir Ian managed four tours for the Lions between 1989 and 2009 and was also an assistant on the 2005 tour.
Farrell has previously been linked with the Lions job, with Irish Rugby Football Union performance director David Nucifora saying last year that the IRFU would do so "ecstatic" when cast for the role.
The former England assistant's current Irish side are ranked number one in the world and last Saturday secured an outstanding Dublin win over France in one of the best games in Six Nations history
Looking ahead to Rugby World Cup 2023 in France in September, Sir Ian was positive about Ireland's chances of success and said he believed this squad differed from previous Irish sides who were flattered if they did well at World Cups.
"I think it's a very different team and squad now," he told BBC Radio Ulster's Sportsound.
"They are very organized off the field, I think David Nucifora has done a lot along the way by getting players through. They have an excellent coaching staff and I think the other thing Ireland has done is have an A team and blood players in South Africa.
"Ireland is doing all the things that I think, looking back, make so much sense in developing players.
"Even the experience of players like Johnny Sexton and keeping him fit but actually having real options in so many positions and having 18 months of just outstanding rugby.
"I enjoy watching Ireland play. I enjoyed the New Zealand tour and I have said to Andy Farrell that I think he did a great job with them. And when you have people like Paul O'Connell working with them, you look in an atmosphere and an environment that is altogether very different from what Ireland has had in the past."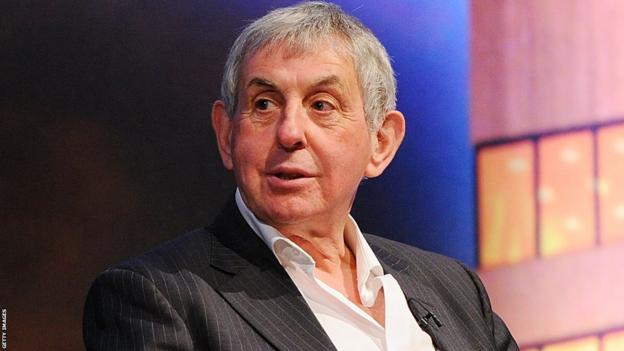 With the potential for Ireland to meet hosts France – world number two – in the quarter-finals of the World Cup, Sir Ian believes the tournament's draw should be much closer to its start date.
"I would still like to see a World Cup draw just 12 months or 18 months at most before the tournament because it makes it a fairer tournament.
"It's a difficult half of the draw but will Ireland be easy to beat? No. I think as they have shown over the last 18 months they are able to adapt their game on the field and in different ways too win." . For me they are the most complete team in world rugby at the moment."